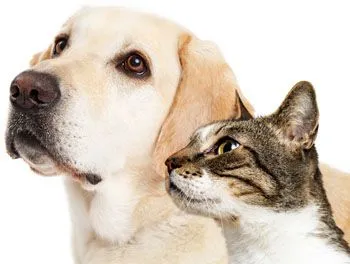 In your visit with us for veterinary care, we do our best to provide high quality patient evaluations. Our goal is to optimize patient health through care that evaluates and provides for the uniqueness of each individual patient. We are committed to engage the client in the health care process.
We recommend regularly scheduled veterinary wellness exams. These exams may be annual, biannual or quarterly, depending on the animal's age and condition. Every exam includes a full body evaluation, thorough physical exam, as well as, tongue and pulse diagnosis, and assessment of the craniosacral system.
Each exam also includes an integrated treatment of hands-on therapy. This treatment allows evaluation of the systems in the body that can reveal subtle changes that precede illness. Through this process we can identify where other care may be beneficial, such as more detailed nutritional evaluations, laser therapy, acupuncture, or homeopathy.
It is a good idea to keep an accurate medical diary of the procedures and vaccinations your animal receives, and also of notes on things like appetite, elimination habits and any physical changes or unusual behaviors. Keep track of small shifts in your animal's behavior, including urinary marking habits and mood swings, along with diet and routine modifications. Bring this notebook when you come in for exams. These seemingly unrelated occurrences may help explain results of your animal's exam or medical tests. Also, if you need to change vets, it's good to have this journal to provide a complete medical history.
Because our emphasis is in alternative medicine, we recommend you have relationship with a veterinarian available for other care such as surgery, dentistry, or laboratory diagnostics. We can assist you is finding a clinic with qualified staff who support you in the care you hope to provide and facilities to undertake surgery and perform procedures requiring anesthesia.
Dr. Dworak may refer you to a specialist, veterinarians who have completed advanced studies in specialties such as internal medicine, surgery, and emergency care, if your animal must undergo a procedure that requires more precise knowledge and experience.